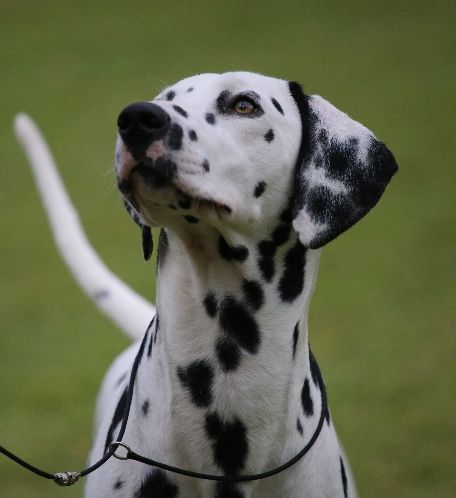 Welcome to my web page.
Varewell Dalmatians was established in 1990 with the birth of our first litter, but started showing in 1983 with first a male and then bitch from the Retma Dalmatian Kennels. My aim is to breed quality Dalmatians that can successfully compete in any dog sport with their combination of beauty, sound structure and keen minds. Breeding a litter only every few years, the time spent planning each litter has resulted in Australian Champion winners from every litter.
VAREWELL IS EXCITED TO ANNOUNCE SASHA HAS 10 BEAUTIFUL PUPPIES!!
All pups are now in wonderful homes and we wish them all the best. Look out for our new Show Star Bliss in 2020.
CURRENT STARS of the VAREWELL SHOW TEAM.
"Sasha", Supreme Champion Varewell Crystal Bloom ET JC CA, born March 2014 went on to win hearts & ribbons in 2014, gaining her Australian Champion Title at 9 months. In 2015, at just 14 months she won BEST EXHIBIT IN SHOW at the 15th National Dalmatian Specialty Show. Sasha has gone on to ALL BREEDS BEST IN SHOW wins in 2016, 2017 and 2019. She has started enjoying competing in lure coursing and in 2019 attained her Endurance Title.
LURE COURSING AND ENDURANCE FUN!
In late 2016 the Varewell Dalmatians took on a new sport, taking advantage of the Dalmatians natural instincts to run, run and run! "Sasha" and "Gem" attained their Junior Courser Titles in late 2016 and "Sasha" attained her Coursing Ability Title in 2018. In 2019 "Sasha" went on to attain her Endurance Title. She finished the 20 km run so easily I think she wanted to go again!
Contact Details
Julie Beeby
Brisbane, QLD, Australia
Phone : 0417797279
Email :
[email protected]
36213 Visitors